View: 697 times / Time: 2022-02-28
Endo Case Contest for dentists all over the world from 28th, Feb till 28th April, 2022.
With great honor we invited Prof. Stephen Cohen to be our judge.
The main reason to compete is that you can learn great things by participating in a competition.
So never stop learning & always upgrade yourself.
Eighteeth have counted more than 300 posts by doctors in this great event.
Congratulations to top three dentists: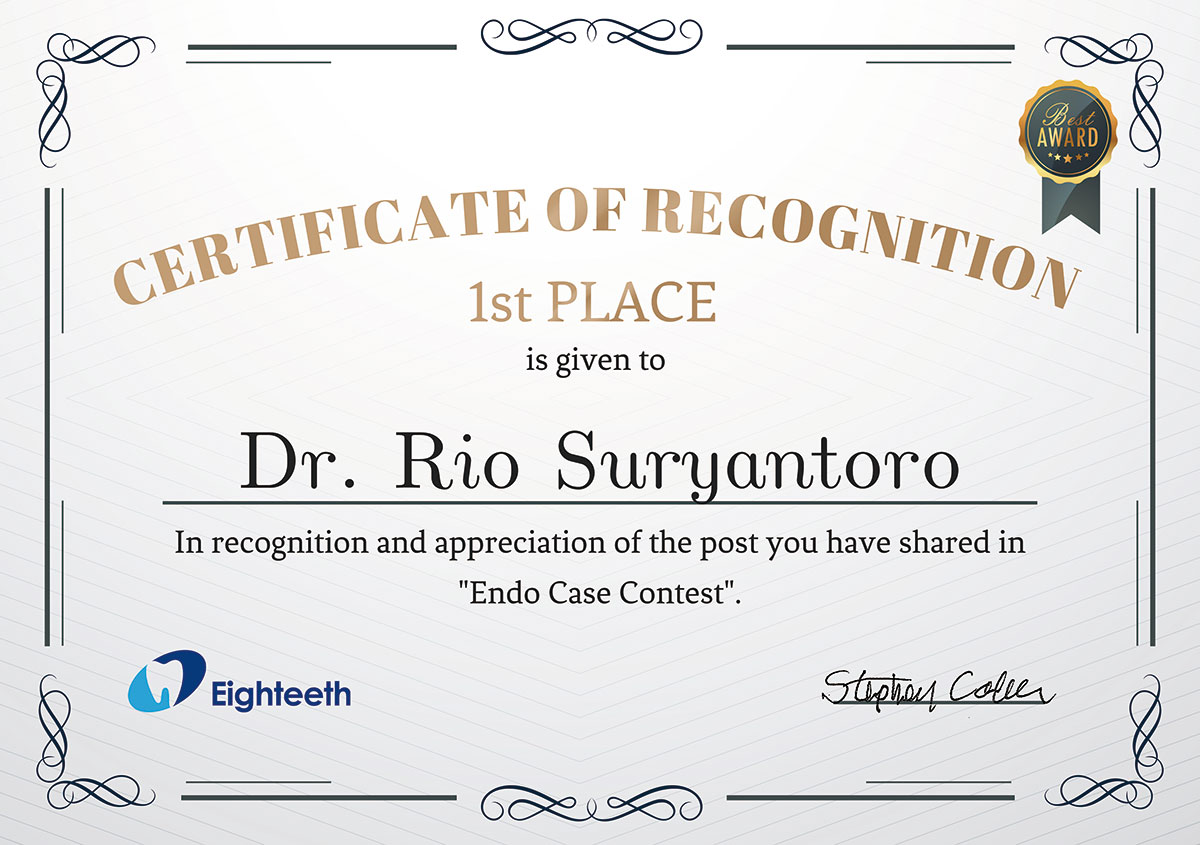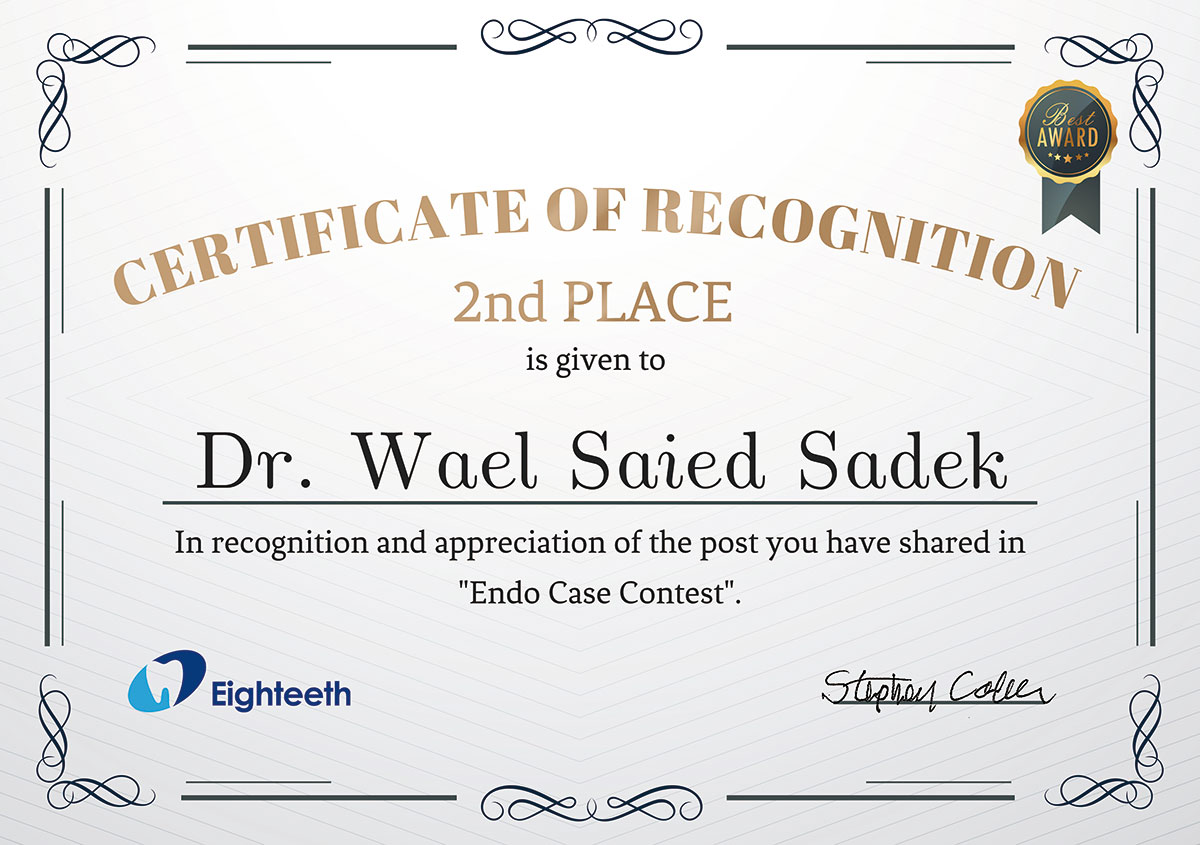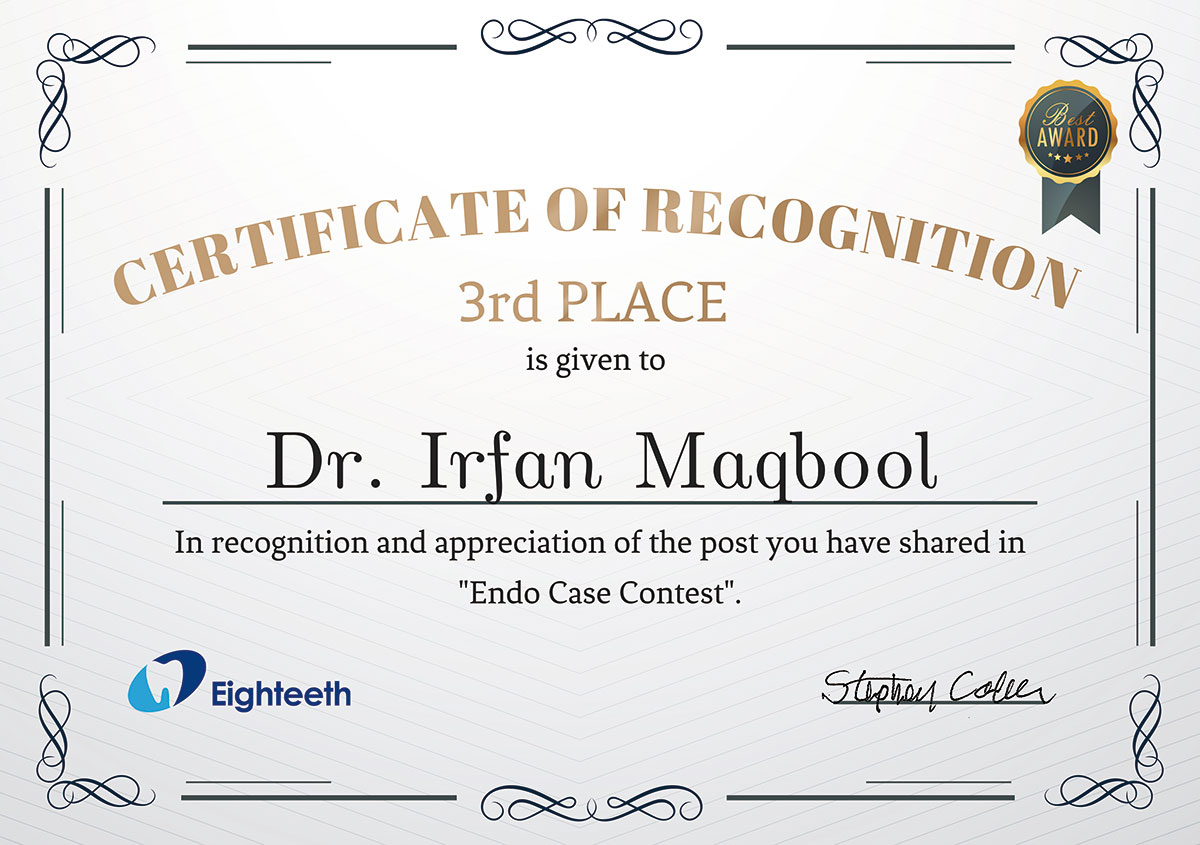 We are proud of all the dentists who participated!
Stay tuned for more events from Eighteeth!